2022 I.T. Summit & Tradeshow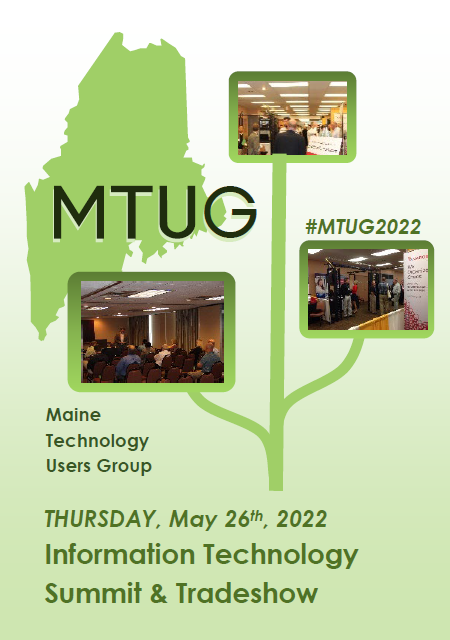 Thu., May. 26, 2022, 7:30am-4:00pm
Location: Holiday Inn by the Bay, 88 Spring Street, Portland, ME

Please Join Us for our 2022 I.T. Summit & Tradeshow!

Our 35th year! The Annual I.T. Summit & Tradeshow is scheduled for Thursday, May 26, 2022, with a goal of bringing together approximately 400 tech professionals, 50 exhibitors, 12 competitively-selected workshops. Many of exhibitors, sponsors, and workshop presenters have already registered for this event -- we hope to see you there! Click below for full Summit information...
---
---
For Public Attendee Registration, either proceed to the full Summit page, or you may use the "Register Now" buttons here to register at Eventbrite.com.
---
Speakers
---