ExecTech Webinar: Cyber Threats vs. Humans & the Future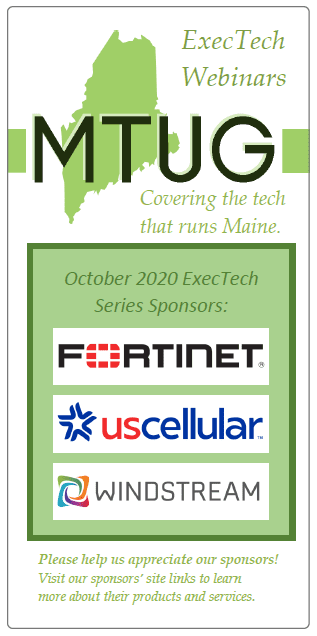 Wed., Oct. 14, 2020, 11am to Noon
Location: Online at http://mtug.webex.com
Video & Downloads
Cyber threats are increasingly targeting individual users in small to large organizations – initiating attacks via social engineering, spear phishing, or even attacking through their trusted suppliers. Technology based counter threats are trying, but sometimes failing, to keep up with the constant pace of threats change. More future focused strategies are needed.
This workshop explores current cyber threats targeting technology users, and presents and discusses technology based as well as other strategies to help counter those threats. Predicting future threats and preparing for future threats is a further emphasis.
This session helps attendees:
Understand current landscape of key technology based threats targeting our users.
Learn of proven strategies to counter those threats – both IT technology based and helping users be part of the defense (and response).
Learn how to predict future threats and identify needed defenses.
MTUG thanks our volunteer board member Eugene Slobodzian, who coordinated this event's speakers and topic.
---
Speakers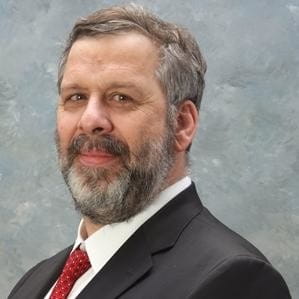 Frank Appunn
Thomas College, InfraGard Maine Chapter
Dr. Frank Appunn is known widely as a respected, engaging, enthusiastic professor, speaker, and researcher in the areas of cybersecurity, technology, project management, and business, with teaching and research roles at Thomas College and Northcentral University. He has been an entrepreneur for more than 20 years, providing technology, security and project management solutions to the banking, health, and mining sectors in North America, Europe, and Africa. In addition, Frank is an active member of the Maine Chapter of InfraGard, a partnership between the FBI and the private sector committed to creating a seamless public-private collaboration that expedites the timely exchange of information and learning opportunities relevant to the protection of critical infrastructure. Frank was honored with a Regional Chairman's Award among this year's National InfraGard Awardees in August 2020.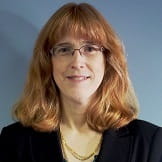 Barb Armstrong
Sr. Director, Information Privacy & Security, MaineHealth and Infragard ME Vice President
In her role at MaineHealth, Barb oversees a cross functional team of IT security engineering and administrative professionals supporting and working with MaineHealth member organizations. Her work in the IT Security arena spans almost 30 years across public accounting, retail, and healthcare industries, with diverse experience including Payment Card Industry (PCI) standards, Healthcare Privacy, and many aspects of Information Security technology and management. Barb also serves on the Board of the Maine Chapter of InfraGard, and encourages others interested in IT Security or related fields to get involved and stay connected and current to help everyone be a little safer.

Barb holds a BA from Bowdoin College in English and Economics (and a minor in Geology), and a MA in Accounting with a specialization in IT Audit and Security from Arizona State University.
---
---
MTUG Thanks our ExecTech Webinar Series Sponsors for October!
Please help us appreciate our ExecTech Sponsors this month - you may click below to visit their websites and learn more about their organizations. MTUG's programming and tech community resources are made possible by these generous supporters:
Thank you!
---
For the Autumn 2020 Season MTUG will present the "Best-of-the-Best" of our constituents' Workshop Proposals that couldn't be presented at the canceled 2020 Summit. These will be online Webinars, free to the public, and recorded for continued constituent access (unlike traditional Summit Workshops). These Webinars will touch on the key issues executives in Maine businesses must consider in this rapidly changing technology and security landscape.
ExecTech Sponsorships are available for other months in this series. This is an excellent opportunity to show your support of MTUG's mission while gaining great visibility to the leaders among the Maine tech professional community. If you are interested in being an ExecTech Sponsor, please check out our ExecTech Sponsorship Info Sheet at this link [PDF], and Contact Us if you have any questions.
---
Watch the Video
Text quality in webinar recording may vary. If needed, change settings in video frame below (gear icon) or reference the slide deck PDF (above).
(All presenter content is posted "as-is" and does not reflect the opinions of or any endorsement by MTUG, its board members, or constituents.)