Portland Peers & Beers co-sponsored with Centripetal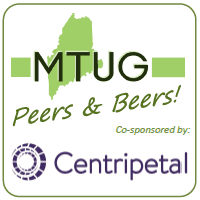 Thu., Sep. 5, 2019, THU 9/5 - 4:30 to 6:30p
Location: Allagash Brewery, Portland
MTUG hosted our season-opening Peers & Beers on Thursday Sept 5, 2019 -- co-sponsored with Centripetal!
Allagash Brewery was stop #1 on our 5 city tour of Maine breweries!
TECH TOPIC: Brief Intro & Demo to Tabletop Exercises (TTX)
The evening featured a short "Tech Spotlight" presentation, "Brief Intro & Demo to Table Top Security Exercises (TTX)" delivered by Will Kilbreth, MTUG Board Member and CIO at Community Health Options, with demo participation from MTUG community members John Holland also of CHO, and Colin Little of Centripetal, as well as MTUG boardmembers Joe Bourgault and James Harder. The presenters/participants gave a brief Security Table Top demo with a lot of great audience participation!

Tabletop exercises are informal roundtables held with key resources to evaluate hypothetical, simulated emergency incident(s).

More About Tabletop Exercises:
The goal of the exercise is to identify uncertainties, unknowns, and possible risks the organization may need to respond to. Tabletops should foster constructive discussions among participants as they examine existing operational plans and determine where they can make improvements. Such exercises provide an opportunity for planning, preparation, and coordination of resources during any kind of attack or other incident.
Key Roles and Areas of Responsibility
Communications / Media
Helpdesk
Security
Infrastructure
Development
Legal / Compliance
Leadership
Methodology
Set goals and objectives
Determine players
Have a facilitator / game master
Develop script and "data Inserts"
Document what you've learned / next steps
MTUG also announced our 2019-20 Monthly Webinar/Peers & Beers schedule to come!
---
MTUG thanks our event Co-Sponsor -- Centripetal (www.centripetal.com) -- for their generous support of this event!
---
MTUG also thanks its event coordinators for this P&B event, volunteer MTUG board members Wil Kilbreth, Joe Bourgault, and Austin Brower.
MTUG's Peers and Beers events are a chance for IT professionals and enthusiasts to network in an informal setting while learning about a unique technology topic. There are usually four or five Peers & Beers events (in addition to 7 or so MTUG Webinars) held each season at locations across Maine.
Would your organization like to sponsor an MTUG Peers & Beers event or get involved in another way? Visit the Get Involved page for information on how to be an event sponsor, or other opportunities!
---
---
Speakers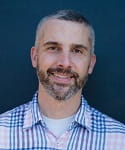 Will Kilbreth
CIO, Community Health Options
Will Kilbreth is CIO at Community Health Options since 2013. Prior to that he was a principal at Chickadee Health, a group health data analytics firm, and served a variety of senior IT management roles at Dirigo Health. He has a BA from McGill University and has served on numerous nonprofit boards in Maine. Will joined the MTUG board in 2019.
---