Augusta Peers & Beers co-sponsored by CGI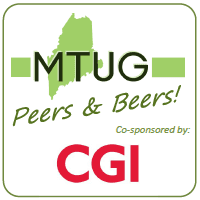 Wed., Oct. 10, 2018, 4:30pm to 6:30pm
Location: The Gin Mill above Riverside BBQ, Augusta
Download
MTUG hosts our AUGUSTA "Peers & Beers" - Co-Sponsored by CGI !
The event was WEDNESDAY, OCTOBER 10, 2018 from 4:30 pm to 6:30 pm at The Gin Mill (above/behind Riverfront BBQ), 302 Water St., Augusta, Maine. MTUG extends a HUGE THANK YOU to our generous event co-sponsor, CGI!
---
The evening featured a brief "Tech Spotlight" presentation:

"How to implement egress filtering without becoming the most hated person in the organization."
Archie Woodworth of Maine Medical Center delves into the art of implementing an egress filtering process without engendering scorn from your colleagues. This is why we provide the beer, folks!
---
MTUG also highlighted our other the upcoming 2018-19 season of informative educational webinars, Breakfast webinar event, and Peers & Beers events that run from fall through spring, covering a variety of business technology topics. We also announced the spring date of our Conference (June 13), and our Scholarship program!

MTUG is thankful for this event's volunteer coordinator, board member John Foley, for arranging for our speaker.

MTUG's Peers and Beers events are a chance for IT professionals and enthusiasts to network in an informal setting while learning about a unique technology topic. There are usually four held each season -- two in the fall and two in the spring -- at locations across Maine.
---
Speakers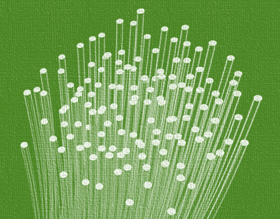 Archie Woodworth
Senior IT Security Engineer, Maine Medical Center
Archie is a Sr. IT Security Engineer on the Network team at MaineHealth. Where he spends most of his time administering and maintaining the firewall infrastructure and helping resolve other people's problems, because "It's never the network or the firewall."
Throughout his career he has worked in IT audit and information security, and has managed and implemented security policies, programs and technology across a number of industries including: public accounting, manufacturing, healthcare, software and retail.
---