Portland Peers & Beers - MTUG's Season Opener!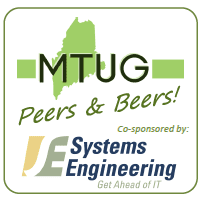 Wed., Aug. 22, 2018, 4:30 to 6:30pm
Location: Bruno's Restaurant & Tavern, Portland
Download
MTUG hosted our season opening "Peers & Beers" - Co-Sponsored by Systems Engineering !
The event was on WEDNESDAY, AUGUST 22, 2018 from 4:30 pm to 6:30 pm at Bruno's Tavern and Restaurant, 33 Allen Avenue, Portland, Maine. MTUG extends a HUGE THANK YOU to our generous event co-sponsor, Systems Engineering!

The evening featured a brief "Tech Spotlight" presentation:

"Transformation before Implementation
- A crafted continuous improvement cocktail!"

This talk focused on the main theme of Business Process Reengineering (BPR) that was hot in the 1990's, utilizing Lean Six Sigma that was popular in the 2000's and Agile Transformation that has taken hold in the last 10 years. The common theme that we tend to overlook is that all of these methodologies require a different mindset or a new way of looking at the value proposition. Most organizations miss this critical step before implementing new business process software.
BPR - begins with eliminating Non-Value-Added work, dated legacy policies, and manual efforts or paper based workflow.
Lean Six Sigma – Focus on the customer, improve and smooth the process flow, remove Non-Value-Added steps and waste.
Agile Transformation - Agile is an umbrella of values and principles that make up a framework to help organizations build agility. The basics behind an Agile Transformation is to ensure agility, collaboration, feedback loops, and to remove Non-Value-Added work by prioritizing with the business.
The common focus is on developing a more Business Centric approach to satisfy the critical success factors in your organization before implementing new software.
---
MTUG briefly demo'd their new website released this past winter, with new Job Board, Directory, and Tech Community Event posting tools to help MTUG promote
all the great events and initiatives tech groups across the state have for professionals to further their knowledge and networks.

Lastly, MTUG highlighted the upcoming 2018-19 season of informative educational webinars and Peers & Beers events that run from fall through spring,
and focus on a variety of business technology topics.

MTUG's Peers and Beers events are a chance for IT professionals and enthusiasts to network in an informal setting while learning about a unique technology
topic. There are usually four held each season -- two in the fall and two in the spring -- at locations across Maine.
---
Speakers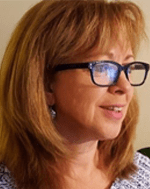 Heidi Orlando
PMO Program Manager, State of Maine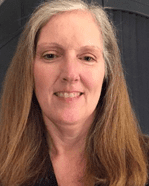 Debra Arrington
IT Project Manager, State of Maine
---