Webinar: Microsoft Teams Deployment at RMS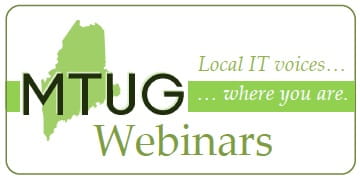 Wed., Mar. 27, 2019, 11am to Noon
Location: Online at http://mtug.webex.com
Download & Video
Please join us for the final MTUG Webinar of the 2018-19 season!
Kent Goodrow of Systems Engineering and Nate Flynn of Residential Mortgage Services (RMS) discuss the nuts and bolts of creating and working with Microsoft Teams at the RMS implementation, including:
what happens when you create a Team,
how Teams relate to O365 groups,
Outlook, SP, and OD,
how/when to be careful of creating Teams, and
a suggested implementation strategy for Teams + SP O365.
MTUG thanks volunteer board members Joe Bourgault and James Harder for coordinating the speaker and topic for this event.
---
Speakers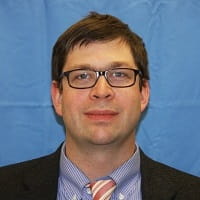 Nate Flynn
Director of Ancillary Applications, RMS (Residential Mortgage Company)
Nate Flynn has been with Residential Mortgage Services for since 2017, serving first in the role of Manager of Ancillary Applications, and now is Director of Ancillary Applications. Before coming to Maine and RMS, he was Director of CRM/Systems Integration and then IT Director for Brescome Barton Inc. in the New Haven/New York area for 8 years. And, prior to his career in IT, Nate was Wine Director / Manager for Spirtus for a time. Nate has a MS degree in Business Analytics and Project Management from the University of Connecticut, and a Bachelors in Economics from Trinity College-Hartford.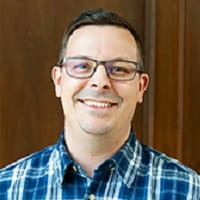 Kent Goodrow
Account Executive, Systems Engineering
Kent Goodrow has over 14 years of IT experience spanning roles as a system administrator, engineer, manager, and account management. Kent is currently an Account Executive at Systems Engineering and was previously a Systems Administrator with St. Lawrence University in Canton, NY.  Kent is a 2008 graduate of St. Lawrence University and resides in North Bridgton, Maine. Kent holds certifications in Citrix Administration (CCA), and is also a certified McAfee SaaS F3 Partner and Zerto Certified Professional.
---
Watch the Video
Text quality in webinar recording may vary. If needed, change settings in video frame below (gear icon) or reference the slide deck PDF (above).
(All presenter content is posted "as-is" and does not reflect the opinions of or any endorsement by MTUG, its board members, or constituents.)